Back To Menu
T47 Classic Burger
painted hills 7oz beef patty, tomato, pickles,
house burger sauce, brioche bun
(Optional) $ Cheese:
Beechers Cheddar Cheese
+$1
Swiss Cheese
+$1
Bleu Cheese
+$1
Jack Mountain Bacon
+$1.50
Avocado
+$1
Vegan Mozzarella Cheese
+$1
Cook Temp:
Rare
Medium Rare
Medium
Medium Well
Well
Have you tried this item? Pop it!
Help other diners know what to expect by sharing your experience.
10 people have popped this item
Photo Gallery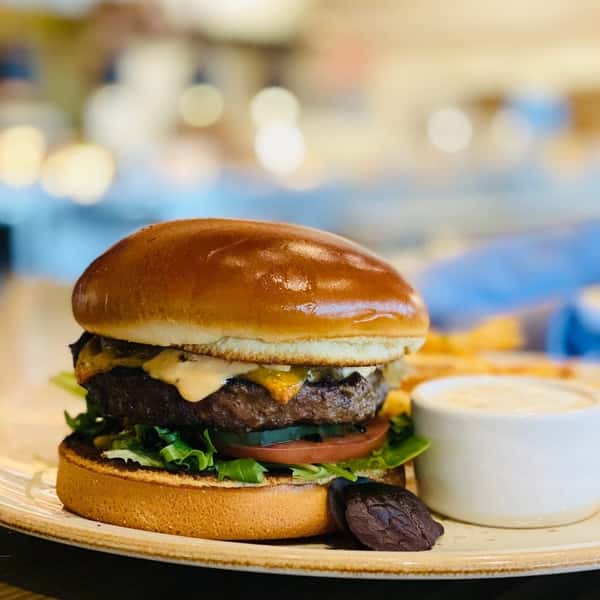 Back To Menu
T47 Classic Burger
painted hills 7oz beef patty, tomato, pickles,
house burger sauce, brioche bun
(Optional) $ Cheese:
Beechers Cheddar Cheese
+$1
Swiss Cheese
+$1
Bleu Cheese
+$1
Jack Mountain Bacon
+$1.50
Avocado
+$1
Vegan Mozzarella Cheese
+$1
Cook Temp:
Rare
Medium Rare
Medium
Medium Well
Well
Back To Menu