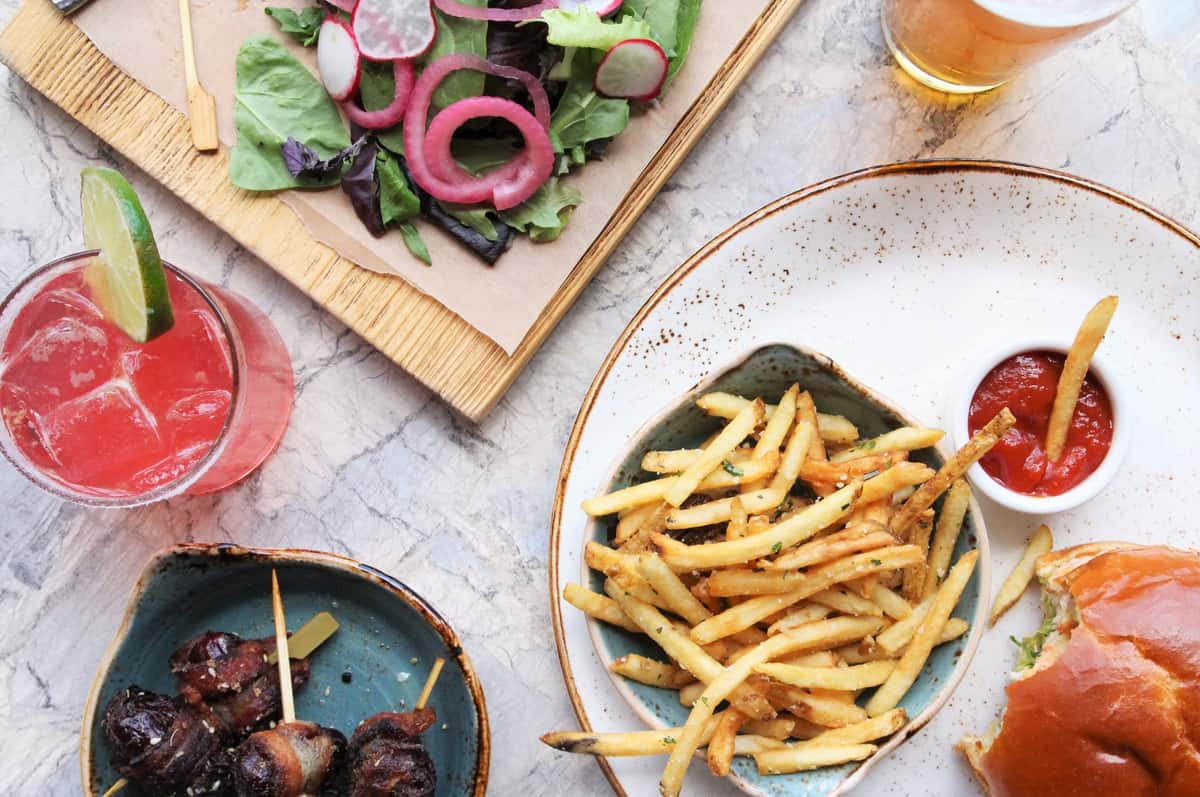 Family Style Meals
Become a VIP
Be the first to receive updates on exclusive events, secret menus, special offers/discounts, loyalty rewards & more!
Family Style Meals
For Takeout or Delivery
Call us at 253-857-4777 to place your order.
11 AM - 6 PM Daily
Free Delivery within Gig Harbor.
$10 Delivery charge within Pierce and Kitsap Counties.
Family Style Meals
Choose your meal package! Each serves 5 people.
1) ITALIAN SAUSAGE PRIMAVERA PASTA BAKE
$80 for 5 servings
- Shell pasta, spicy Italian sausage, kale, red bell peppers, garlic, shallot, cherry tomatoes, fresh basil, parmesan white wine sauce
- Hail Kale Caesar Salad, rolls, butter
- Cookies and brownies
2) BACON MAC AND CHEESE
$80 for 5 servings
- Beecher's cheese sauce, bacon, chili fennel bread crumb, shell pasta
- Tarragon Walnut Salad: greens, sliced pears, blue cheese crumbles, fresh berries, tarragon walnut vinaigrette
- Cookies and brownies
3) PICNIC BASKET - Choose 1 type of sandwich or Mix & Match!
$60 for 5 servings
- Goat Cheese Panini: walnut pesto, goat cheese, cured tomatoes, roasted pear caramelized onion, focaccia
- or -
- Ham and Beecher's Cheese Press: roasted apple, caramelized onion, smoked ham, Beecher's cheese, essentials baguette

- Farmhouse salad: mixed greens, roasted shallot vinaigrette, goat cheese, roasted red bell peppers, toasted almonds, pickled onions
- Cookies and brownies
Order by phone: 253-857-4777