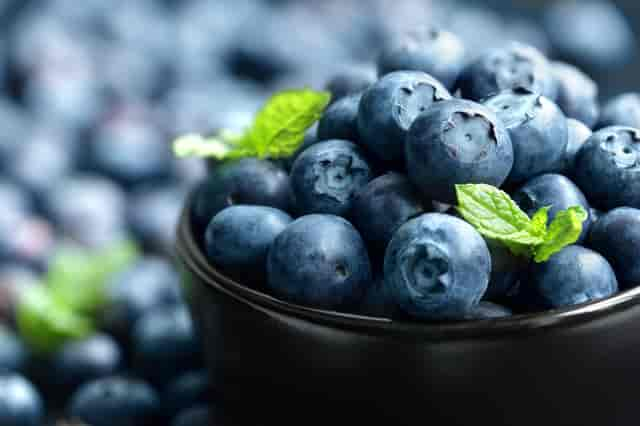 Featured Farms
Four Elements Farm
Puyallup, WA

Run by Agustin, Amy, and their two children, the Four Elements Farm in Puyallup is truly a family affair. After 15 years in the commercial farming world, Agustin and Amy Moreno-Sills chose to make their lifelong dream of running a local, sustainable, family farm into a reality. 

Their dream opportunity came in a 123-acre plot of farmland in the Puyallup valley that would eventually become the 56 farmable acres of the Four Elements Farm. At the time it was a diamond in the rough, overlooked after years of hosting the growth of pumpkins, flower bulbs, blueberries, Christmas trees, and cattle - just to name a few. But Agustin and Amy knew that with practices that nurture the soil, this would continue to be a perfect spot for growing healthy food.

Through a routine of composting, planting cover crops, and proper crop rotation, with no shortage of passion, hard work, and love, Agustin and Amy have brought the land back to life. In fact, Amy was awarded Farmer of The Year 2017 award from the Tilth Alliance for her relentless efforts to regenerate the soil on the property. 

Today Four Elements Farm grows beautiful, delicious and sustainable crops, including cabbage, lettuce, cucumbers, bell peppers, tomatoes, carrots, kale, onions, u-pick blueberries and much, much more. All the produce grown at the farm is USDA certified organic. Four Elements is also certified Good Agricultural Practices (GAPS) farm, meaning they participate in voluntary audits that verify the health and safety standards used while fruits and vegetables are produced, packed, handled, and stored.

Now that they've built the farm of their dreams, they're building relationships with the public to spread the goodness. They offer farm share options through their CSA program, and by partnering with businesses like Table 47 they are able to offer fresh, local produce to you, as well.

Our chefs immediately connected with Agustin and Amy at Four Elements because of our shared passion for sustainable local foods, building community, and being mindful in work. As farmers, Agustin and Amy are resourceful, creative, and treat every aspect of their job with respect and care. They have developed a culture of mindfulness that our chefs are inspired by and seek to incorporate in their dishes.
Adam's Mushrooms
From the beginning, our chefs have worked to build connections with local farmers so our guests could enjoy great responsibly-sourced food that has a positive impact on our planet. Some of these connections were formed on the spot at Table 47, including our partnership with Adam of Adam's Mushrooms. 

Since meeting Adam, we've been using his locally grown and foraged mushrooms in some of our favorite dishes. So, recently we sat down with Adam to learn more about what it takes to become an expert! 

His story begins in Scotland, after hearing an inspiring speech by American Mycologist, Paul Stamets. Stamets is a known Medicinal Mushrooms advocate, with celebrated speeches on mushrooms, and their save-the-world medicinal capabilities, like eco-restoration.

Fascinated, Adam began studying Fungiculture on his own. At the time, he lived in an international community in Findhorn, Scotland, working at a local community kitchen. 

In the evenings when the kitchen closed, he utilized the space to practice cultivating mushrooms. He laughs, remembering the funny looks he was met with from passerbyers - but he kept experimenting day after day, perfecting his growing skills which would eventually lead to starting Adam's Mushrooms. 

Adam met his wife Astrid while living in Scotland, and their mutual passion for growing mushrooms eventually led them back to his childhood home in the Pacific Northwest. The question then became: what do we do now, and where would we would find supplemental income while starting his own business? 

The answer came from a combination of his passion, knowledge and local resources. By turning to their abundant backyard surrounded by woods, expansive beaches and tall mountains he found tons of forageable food, as well as a niche for his business. In turn, Adam's resourcefulness and sustainable practices have guided his journey, and helped him create fruitful partnerships, including our own!

Now, years later, he and Astrid have a baby girl named Agnes, and their mushroom business is thriving. Adam continues to strengthen his connections within the community, and Table 47 is thrilled to be one of them. 

You can find Adam's booth at various farmers markets in the South Sound, and his mushrooms in many of our seasonal dishes, year round! Bon appetit!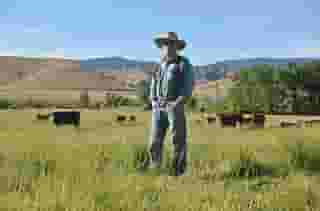 COUNTRY NATURAL BEEF
At Table 47 we are dedicated to finding the best responsibly grown and raised ingredients. Country Natural Beef is a co-op of small family farms, including many in Washington, that has been providing premium beef in the Pacific Northwest for over 40 years. They are dedicated to their animal welfare and environmental practices, with no added hormones, antibiotics, or animal by-product diets. Table 47 is sourcing all of our beef from their Choice+ line, which consists of upper 2/3rd choice cuts.